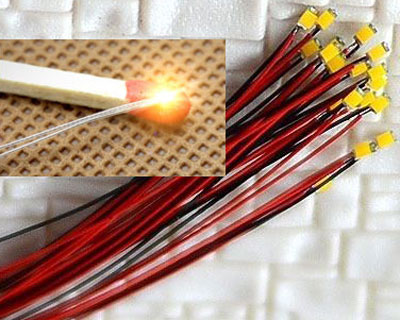 MICRO COOL WHITE TINY LED
The match head shows you how tiny
these lights are. I toss the headlight leds in the Athearn, Bowser and others that have a
yellow light. These are very bright and fit just
about anywhere. I even put them in markers.
Micro Lites (2) $1.99
Micro Lites with 1k resistors (2) $2.49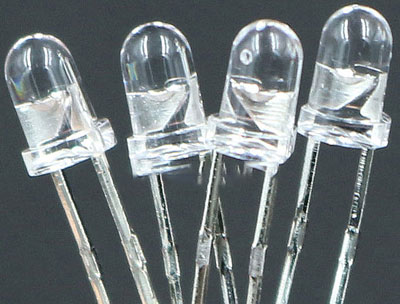 Cool White 3 MM LED
These cool white 3 mm leds fit
in a lot of the locomotive headlights.
I also use these cool white bright leds to
replace the factory ones in locos and
they really make a difference. Nice and bright.
3MM Led (10) $3.99
3MM Led with 1K resistors (10) $4.99